Where is Mahala?
Everyone knows that Mahala Estate is in Forrestdale right…or is that Forrestfield?  Hang on, I'm confused! 
Well maybe you're not, but a lot of people get the two places mixed up.  So, here are some fast facts about Forrestdale and Forrestfield….and a bit of info to explain that they are two different places.
Forrestdale
Forrestdale is located within the catchment area of the City of Armadale, 25 minutes south-east of Perth, next to Piara Waters. It is named after Western Australia's first Premier John Forrest and is about 24 kilometres from Perth and very family friendly – it's also home to our beautiful estate Mahala.
If you love fresh air and healthy benefits of being outdoors, then Mahala at Forrestdale is the estate for you. This thriving community boasts never-ending bushland, public open spaces, parks, ovals and the Forrestdale Lake to bring peace to the soul. With plenty of schools, transport and amenities in easy reach, this is the ideal spot for a fabulous lifestyle.
You can also find local shopping centres like Harrisdale, Livingstone Marketplace and the massive Cockburn Central just nearby.
And Forrestdale has plenty to keep you active - fitness activities, playground adventures and a large selection of sports as well as playgrounds, Gosnells Golf Course and The Springs Club in Armadale are open for a weekend on the green.
Transport is easy with major roads like Kwinana Freeway, Tonkin Highway, Armadale Road and Nicholson Road linking up to Forrestdale for a seamless connection, whilst a large transport hub is located at Cockburn Central.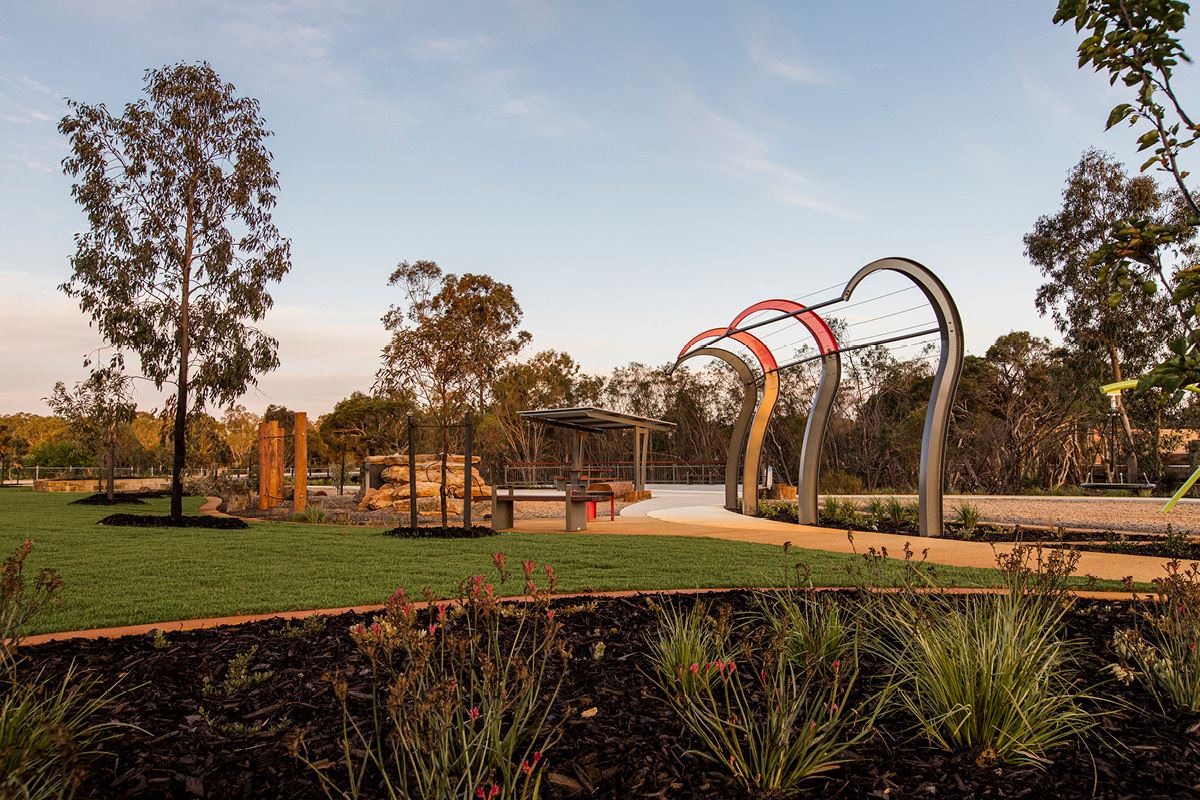 Forrestfield
Forrestfield is in the City of Kalamunda, 15 kilometres to the south-east of Perth at the base of the Darling Scarp, connected to Tonkin Highway and Roe Highway.  It's a nice suburb if you like a semi-rural lifestyle being close to the hills with plenty of trees.
Local folklore suggests the name Forrestfield comes from Charles Hale who settled there in 1902 and planted a crop amongst the trees. A neighbour referred to him wanting a forest and a field at the same time and the name was later applied to the area.
The large Hartfield Park Recreation Centre includes an indoor stadium for various sports, an 18-hole golf course, equestrian centre, nature park and lake. There is a large main shopping centre as well as several primary and secondary schools nearby.
Why you should buy at Forrestdale
Mahala at Forrestdale is the perfect place to buy!  Apart from all the reasons already mentioned…it's vibrant and well established for families as well as providing the feeling that you are in your own private sanctuary with nature as the backdrop while being well connected to all necessary infrastructure when you need it.
Search land for sale
Find your block in Mahala, with affordable land now selling. 
Search land for sale
Close to amenities
Mahala is close to everything you need: shops, schools, parks and more. 
Living in Mahala
Easy access
With direct access to the nearby Tonkin Highway, and both the CBD and the Perth Airport just 25 minutes away, 
Getting around Mahala